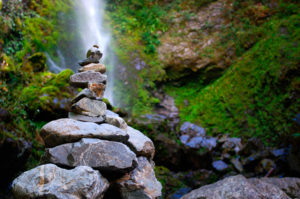 Rock cairns are used throughout the world to serve as reliable and steadfast trailmarkers that can withstand the tests of time and the elements. Cairn Investment Performance Consulting provides the industry with expert guidance and resources related to their investment management and performance measurement practices.  Our comprehensive services can include Back-Office Support, Performance Measurement Services, Composite Management, Risk Analytics and Portfolio Characteristics, and GIPS® compliance support.  We also leverage our extensive experience to provide educational training and review materials for the CIPM certificate.
Like our namesake, we strive to be a strong and reliable partner in helping our clients reach their destinations, when the path forward may seem uncertain.
After many years of conducting GIPS verifications and ad hoc performance projects, we observed that many firms recognize the need for reliable performance figures and/or GIPS compliance, but lack the resources and/or expertise to achieve their goals. Some firms start by looking for a verification firm, and don't adequately assess the commitment of resources needed for these projects. That's where we come in.
We were originally founded as Nelson Investment Performance Measurement Services in 2009, and were succeeded by Cairn IPC in 2012. Our mission has remained constant: to provide a wide range of expert guidance and efficient investment performance solutions to investment advisors. With broad experience in GIPS compliance, practical knowledge of performance measurement, and essential understandings of performance software, we have developed a hands-on approach to move your projects to their conclusion, using the most experienced and efficient resources available to you.
 Time-tested experience ~ Rock-solid reliability